Six skin boosters to tackle Hyperpigmentation
 Your skin may be the biggest organ you have but it's also one of the most delicate and skin disorders such as hyperpigmentation is often a result of us damaging it. But there are ways you can prevent hyperpigmentation from reoccurring or significantly reduce the appearance of it. Read on to discover six skin boosters that will help with evenly out skin pigmentation and how to get rid of dark spots.
Upgrade your skincare steps with retinol
Retinol has incredible transformative qualities for a whole myriad of skin issues but it is especially helpful when used to tackle hyperpigmentation. Doubling as a pigmentation-fader and anti-aging hero, retinol is a derivative of vitamin and it's youth-boosting skills qualify it to take center stage in any skincare routine. It boosts elastin and collagen for high cell turnover to reveal new, revived skin with a smoother, more even texture. This makes retinol particularly helpful at fading scarring. It's a hard-working hero product for brighter skin and reduces dark spots and sun damage. The bespoke 'couture compounds' found in our Retexturising New Skin Serum is where pigmentation treating ingredients unite. Featuring a whole host of regenerating ingredients including Cylasphere Retinol, this serum is also packed with lactic acid and niacinamide which work to boost hydration to enhance the skin barrier function but also balance out skin tone.
Illuminating Alpine Rose for dry, sun-damaged skin
With cell-renewing plant extracts, mild acids and antioxidants Alpine Rose is the skin-boosting cream no skincare routine should be without. Priding itself on clinical-style results without the downtime this super cream has ultra-advanced activities combined with soothing botanicals. From vitamin c to beautifully brighten the skin to nourishing alpine rose and free radical-fighting ferulic acid this Skin Design London Cult Creme has got your back. These super ingredients work in unity to tone, renew and restore your skin's resilience. The Results? The skin has more clarity, is protected from environmental stress factors, the tone is more even. This is the Glow factor you've been waiting for.

Never forget SPF
The first rule of sunscreen is...sunscreen should never be underestimated. It plays a huge role in our overall skin health and it's especially important when it comes to preventing hyperpigmentation. In short, it prevents the build-up of photodamage that leads to brown spots and post-inflammatory hyperpigmentation which is the hyperpigmentation that follows after acne and leaves scars. Our skin cells respond to  UV light by producing more melanin as self-protection.SPF blocks the light that injures our skin cells. All pigment (including a tan)is a sign of skin damage and injury and we can't ever get a 'fresh start' with our skin once it is exposed to the sun. This is why it is super important to make sure each day our skin is prepped with SPF.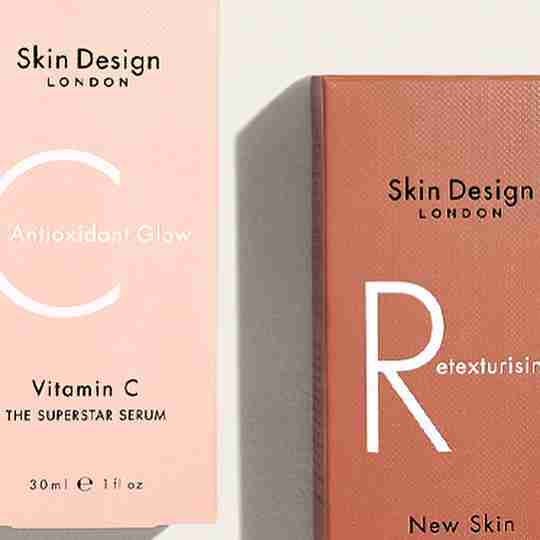 WHY DO I NEED A VITAMIN C  OR ANTIOXIDANTS?
The skin work starts with the ultimate skincare nutrient.   Antioxidants are compounds that combine to neutralise reactive oxygen species preventing oxidative damage to cells and tissues.   C antioxidants are clinically proven to improve the health of your skin.  It is the foundation of your best skin ever combined with retinol. Your first product after cleansing is vital for protection,  prevention, and ultimately treating your current skin issues. 
C Antioxidant Glow builds resilience and quality to the cellular level of your skin.  A "serum highlighter" filled with 30% antioxidant power that treats and protects the skin.  It does not clog pores,  suit acenic skin,  rosacea, pigmentation, or the inflammatory scarring left by acne or breakouts. 
Counting sheep, catching z's

Turns out, there is some truth to getting your eight hours of beauty sleep. After all, your skin repairs itself at night and therefore has maximum breakout fighting potential. Your cell turnover (out with the old and in with the new) issue is supercharged when you sleep - this is a time when collagen, hyaluronic acid, and elastin are also built. However, the less sleep we have, the less we produce. From pillow mists and eye masks to sleepy teas and night creams, add some sleep boosters into your nighttime routine to soothe you into a peaceful slumber and arise with a more nourished, well-rested complexion.
Bonus Tip: Finish your evening skincare routine with Skin Design London's Sleeping beauty. Delivering a potent dose of antioxidants this cult creme is like a comfort blanket for your skin. 
"Fatma's understanding of skin and her ability to take care of my skin has transformed my skin's wellbeing.  Her magic hands and formulations are amazing!"
Fatma's science and results led formulations are influenced by the skin she treats daily in her clinic. Her clients include fashion industry insiders and global influencers. Goop called its Alpine Rose Glow a "miracle cream", while Italian Vogue named Fatma as one of the leading facialists in the world. Skin Design London won 'Breakthrough Brand of the Year' at the BritishGQ Grooming Awards 2020.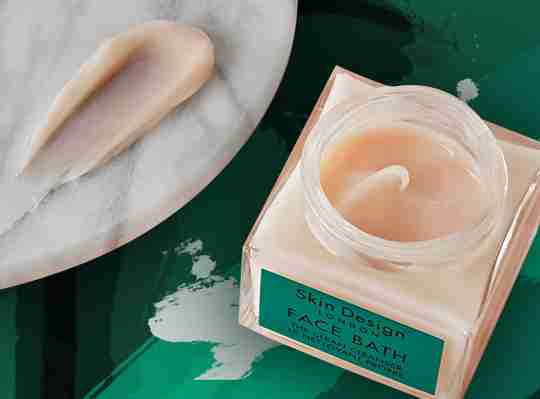 STEP ONE:  FACE BATH
Good healthy skin starts with the art of cleansing. Hailed as the cleanser "you will fall in love with" It cleans, pampers,  loves to clean. suitable for all skin types especially dehydrated and oily skin.
Packed with powerful plant-based fruit acids, designed to dissolve dead skin, dislodge impurities from blocked pores and give congested complexions a clarifying douse.