180 STRAND, TEMPLE, LONDON WC2R 1EA
In February 2022 Fatma Shaheen brought her designer cosmeceuticals clinic to Soho House's 180 Heath Club. Based at the top of 180 The Strand, 180 Health Club is a curated space showcasing the best specialists in movement, fitness, mindfulness, beauty and wellness.
In the spirit of pleasure, mindfulness and wellness Skin Design London will be joins Alex Eagle in bringing members an enriching, healing, and luxurious experience, offering customisable treatments with non/minimally invasive technologies. Relaxing yet effective Fatma's treatments help solve real skin issues such as sun damage, skin texture and ageing skin. Benefits also include collagen boosts and pore size reduction for fresh new skin.
discover the treatment menu
With SDL Team
THE VITAMIN SKIN JUICE TREATMENT®
Designed by Fatma Shaheen, the Vitamin Skin Juice treatment with Face Tight has become one of the most sought-after treatments globally. Bespoke radio frequency technology is combined with the delivery of vitamin skin juices using several techniques and applications. Each step supplies essential nutrients & vitamins to create a lifting effect and stimulate dermal tissue to improve the health and quality of your skin.
TREATS & BENEFIT
Pigmentation
Sun Damage
Acne & Rosacea
Lifting Effect
Firming
THE FACE TIGHT INFUSION WITH GLOW PEN®
The Face Tight Infusion with The Glow Vitamin Pen Treatment is an experience designed to revive the quality of your skin. This 60-minute, customizable treatment uses advanced, non and minimally invasive technology. The three key steps include Skin Design London's award-winning vitamin skin peels, the Glow Vitamin Pen to feed skin essential nutrients, finished with radio frequency and cupping technique to tighten and lift the jowl, cheekbones, plump dehydrated lips and deliver lymphatic drainage
TREATS & BENEFIT
Collagen Boost
Lymphatic Drainage
Texture & Fine Lines
Tightening, Firming & Plumping

Clean skin prevents the buildup of dirt and therefore, help to prevent spots, inflammation, breakouts, dryness, eczema, and reduce the appreance of lines and wrinkles. The Clean treatment uses oxygen and nutrients to keep skin looking fresh and glowing. It uses a selection of the famous Skin Design London skin juice nutrients & vitamins create a lifting effect and stimulate dermal tissue to improve the health and quality of your skin.
TREATS & BENEFIT
Prevents Acne
Dryness
Fine Lines & Wrinkles
Pigmentation
Lifting Effect
THE 360 BODY TIGHT TREATMENT®
A combination of the latest in aesthetic technologies for improved fat reduction, detox, lymphatic drainage, cellulite, and body/back tightening. The treatment is 30 minutes (within the 30 minute treatment we will focus on one area to make sure we deliver the perfect dose of treatment). We will create a personalised body plan for you that is aligned with your needs.
TREATS & BENEFIT
Body Detox
Fat Reduction
Collage Boost
Reduce Cellulite
Lymphatic Drainage
Shop our Bestsellers
Your Prescriptive edit of What Your Skin Needs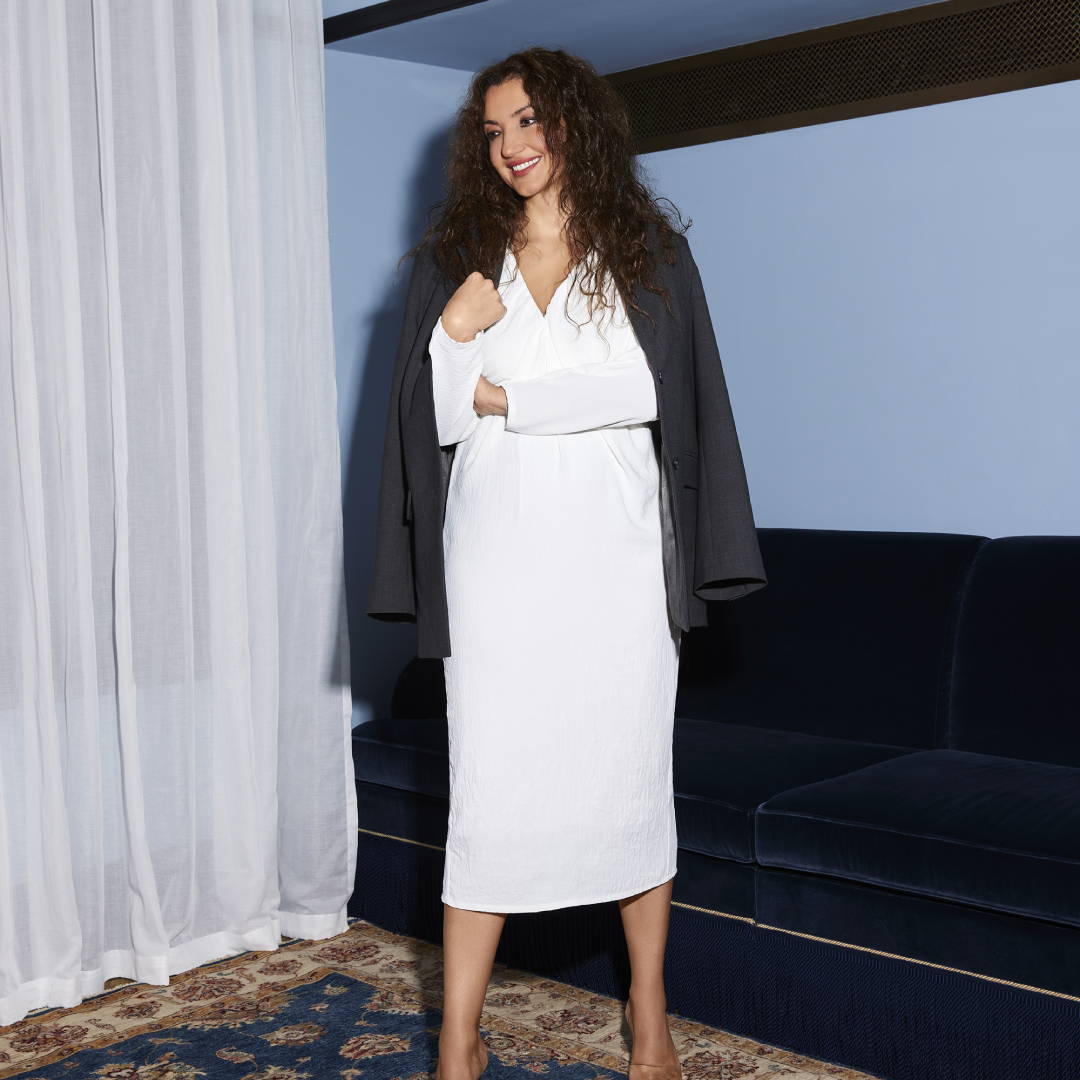 Skin Design London creates a prescriptive edit of cosmeceuticals designed to work deeper, treating skin issues with remarkable efficacy.
Deftly melding the worlds of clinical and luxury skincare, our award-winning products are forensically formulated and visibly effective.
"As a brand, looking after our client's skin is our strength and mission. We focus on the quality of your skin and guide you on your best skin journey. Our DNA and success stems from treating the root cause of skin concerns. What sets Skin Design London apart is our high-quality cosmeceutical ingredients and the unique, deeply considered formulations and treatments, which are designed to work together to achieve unrivalled results."
Fatma Shaheen, Founder & CEO