Desginer cosmeceuticals
A Prescriptive Edit of cosmeceuticals designed to treat skin at the core.  
Founded in 2017 by Fatma Shaheen, Skin Design London creates designer cosmeceuticals. 
Deftly melding the worlds of clinical and luxury skincare, our award-winning products are forensically formulated and visibly effective  to treat hyperpigmentation, acne, and rosacea and improve general skin health. Skin Design London offers a pioneering approach to premium, science-led skincare. Named by the Financial Times as "one of the world's best beauty destinations'', the exclusive skincare line is created to the most exacting specifications with the highest quality of unique cosmeceutical actives ensuring unrivalled results.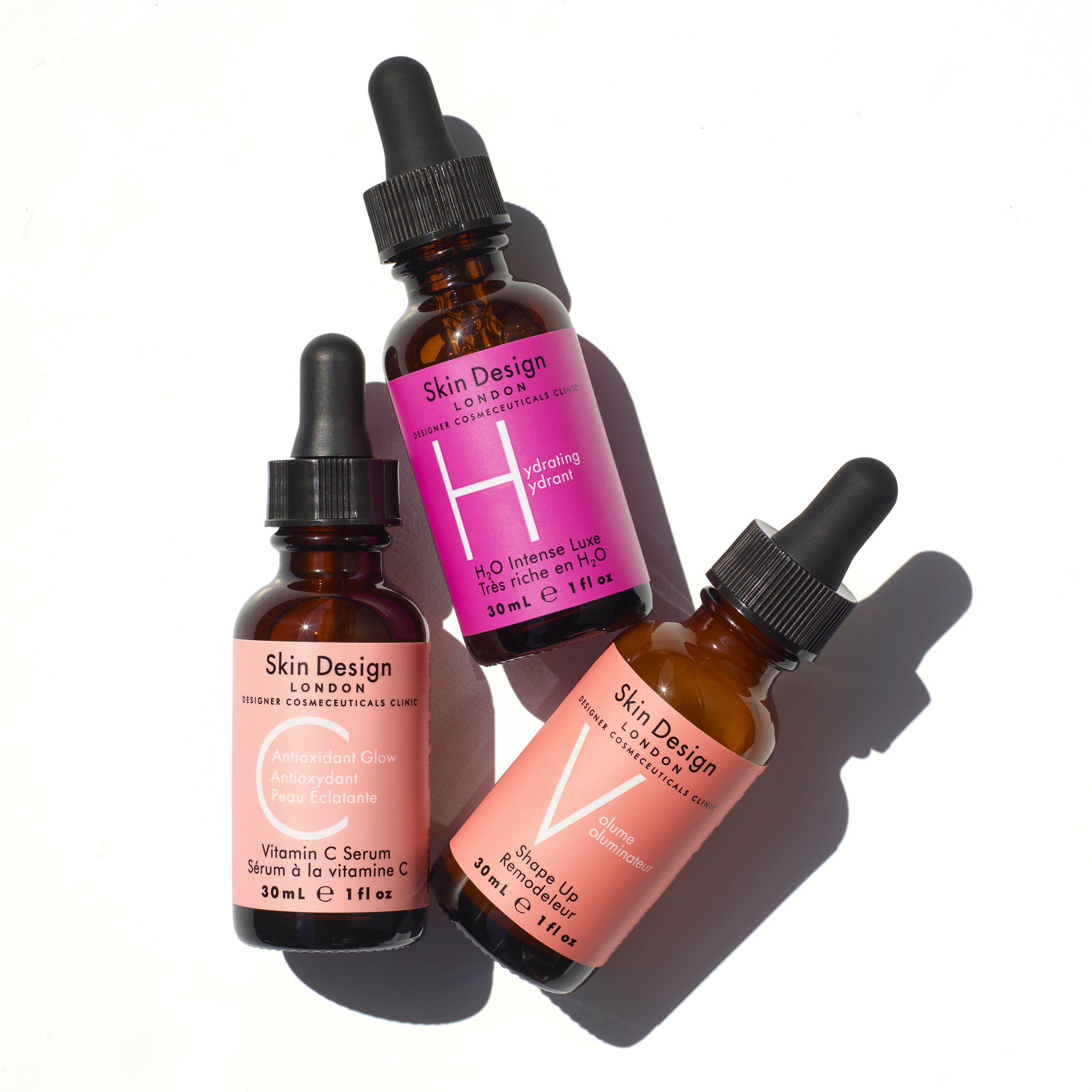 "As a brand, looking after our client's skin is our strength and mi ssion. We focus on the quali ty of your skin and guide you on your best skin journey. Our DNA and success stems from treating the root cause of skin concerns. What sets Skin Design London apart is our high-quality cosmeceutical ingredients and the unique, deeply considered formulations and treatments, which are designed to work together to achieve unrivalled results."
— Fatma Shaheen, Founder & CEO 
"There's good reason that Fatma Shaheen is a favourite among the fashion crowd -she's a deft hand at creating glowing, photo-ready skin." 
FINANCIAL TIMES HOW TO SPEND IT
"Fatma Shaheen is a SkinSaviour ... one of the most famous facialists in the world."
VOGUE ITALIA
"My latest results-driven discovery is SkinDesign London by Fatma Shaheen. It's impossible to choose one hero product because they all work brilliantly."
BRITISH VOGUE
"An hour with the founder and CEO of Skin DesignLondon, her designer cosmeceuticals clinic and brand of luxury active products grants you clinical grade results without the downtime."
HARPER'S BAZAAR
"Fatma is an incredible British talent, and her skin design clinic is a cult secret amongst those in the know."
Jess Christie, Chief Brand and Content Officer, MATCHESFASHION